According to our customers, one of the most lucrative sub-niche is renting the ice cream bike to weddings and birthday parties. Other advantages of an ice cream bike business are low start-up costs, excellent profit margins, minimal waste, and little skill required (unless you prepare the ice cream yourself).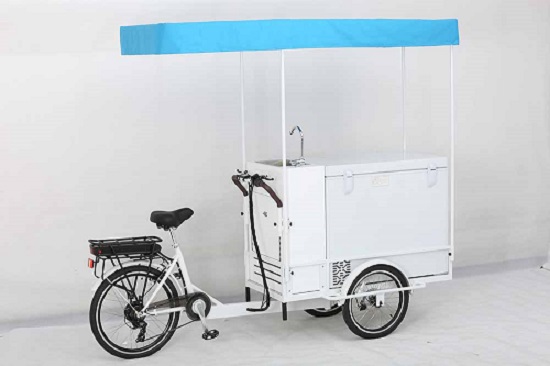 List of Most Profitable Food Businesses -Sorted by Highest Profit Margin:
Honey production – 30% average profit margin、Coffee shop – 25% average profit margin、Popcorn business – 22% average profit margin、Custom cakes – 19% average profit margin、Chicken poultry -17% average profit margin、Pizza – 15% average profit margin、Fruit juice – 14% average profit margin、Cookie business – 8 to 11% average profit margin、Chocolate business – 8 to 10% average profit margin、Tea brand – 10 to 20% average profit margin、Caterers – 7 to 8% average profit margin、Food Trucks – 7% average profit margin、Candy Stores – 6 to 8% profit margin、Bakeries – 4 to 9% profit margin、Ice cream shops – 3 to 19%、Restaurants – 3 to 5% average profit margin、Grocery stores – 2% profit margin (organic and natural foods 5-10%)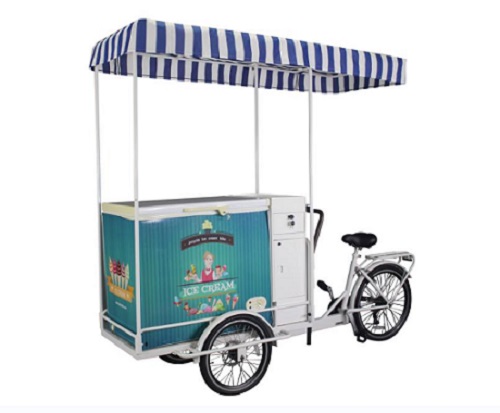 If you are contemplating acquiring an ice cream vending cart, there are certain considerations you must make before making an expensive purchase. We sell ice cream vending carts in three distinct types, Despite their differences, each one is effective for satisfying specific needs.
How do ice cream carts stay cold?
Dry Ice Carts are the number one choice for ice cream vending carts. This is the case because dry ice can effectively keep things cold as opposed to the other two methods. When this ice melts, unlike regular water, it dissipated into the air.With our electric ice cream bike the petroleum costs will never affect your ice cream costs!
Allow yourself to start ice cream business with the lowest cost! No large industrial equipment, no fuel, no parking costs!

Our ice cream trike is especially good for those people who make their own ice cream, because this way they don't have to walk a thorny path to the supermarket shelves. You can announce yourself individually, develop a clientele base, and become one of a kind. With beijivehicle Bikes there will be no fixes costs (rent, insurance, etc), you are free to choose your place of work, as well as the products with which you want to work. The main thing is that it should be legal, tasty and fresh!

Moreover, very quickly you will be able to invest in the improving of your brand, for example, design your bike. We can give you a hint-vintage ice cream bikes are in high demand!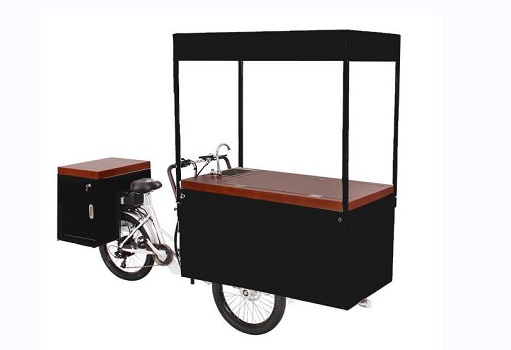 How to buy an ice cream trike for your business?

Whether you are seeking a single ice cream trike to start a small business or require a fleet to expand your business, contact us!
How much weight can the ice cream bike hold?

The heavy-duty frame allows the ice cream trike to hold you and up to 300 extra pounds of equipment. Get your ice cream and gelato bike in white, black, blue, or yellow! Or custom order it in red, orange, green, purple, or milk colors! (Custom orders take approximately up to 45-60 days to complete).