Research on the market of electric cargo bicycles: cargo bicycles will become the most popular model in various regions.
New York, October 19, 2022 (global news) - The electric cargo bicycle market is expected to grow at a high value compound annual growth rate of 11.9%, and will grow by 2.14 billion dollars by the end of 2032.
Electric cargo bikes are the pinnacle of bicycles designed to carry luggage or, in some cases, to carry people. With the rapid development of e-commerce, the rapid expansion of logistics flow has brought huge problems to local governments. The sustainable development of urban logistics is becoming more and more important to the quality of life of urban residents.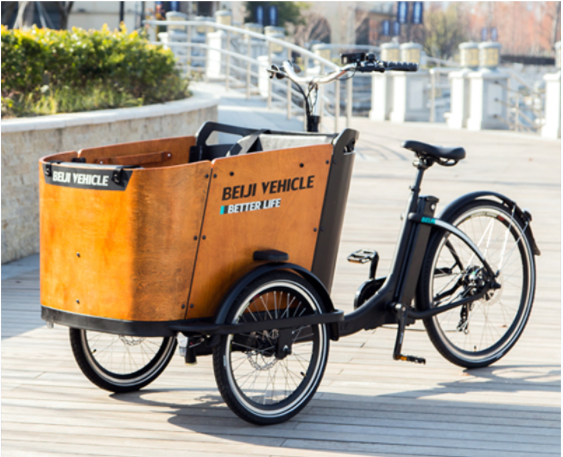 In addition, strict government regulations to reduce environmental pollution and solve the two major problems of congestion and poor air quality are crucial to the success of electric cargo bikes. The use of these bicycles as a means of transport for at least part of a city's freight traffic has had a beneficial impact on both issues, forcing market participants to invest more in their manufacturing facilities.
An electric cargo bicycle with light structure and amazing appearance provides a very stable riding experience. The battery and motor make the operation of the bicycle easier. It is expected that the market will grow rapidly with the change of consumers' preference for electric bicycles and the introduction of new technologies.
The English term cargo bike has a strong and obvious connection to freight, with that word cargo. The Dutch word bakfiets is more neutral and literally means 'box bike'.
A cargo bike's turning circle is much larger than the one of a regular bicycle. Do you want to turn a three-wheel cargo bike around in its place? First get off, hold the handlebars with one hand and then lift the rear carrier with the other hand. Turn the three-wheeler on the two front wheels only.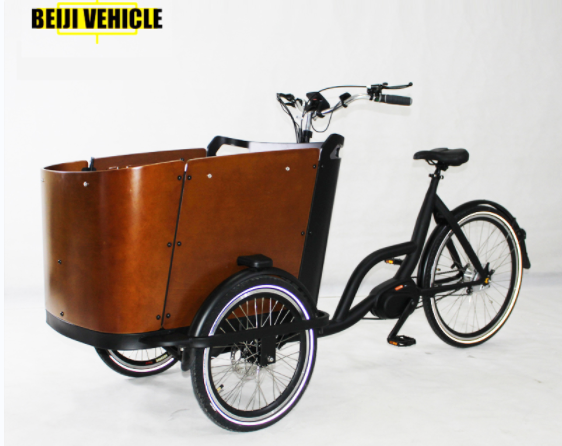 One of the primary advantages of a Step-Through bike is that it is simple to handle. You won't have to push yourself to get on and off this bike, and your ride will be comfortable. These bikes are highly safe and simple to ride, making them ideal for riders of all ages and mobility.
Although very easy to ride, one of the main differences you will find with both types of cargo bikes is that they feel quite different than a regular bicycle. So give yourself time to adapt to them.
At around 12 months many children are able to sit in a properly adjusted bike seat and wear a helmet, and at this point a cargo bike may be an ideal transport option for you.
Kids can be carried in a number of ways, depending on the bike: They can sit on a bench or shelf on a rear rack, in a front bucket, box or container, or strapped into a bike seat. Longtail bikes: These let you carry children on an extended rear cargo rack that sits over the back wheel.