Coffee Bike – a global franchise community and mobile coffee catering has now developed into a viable and internationally successful franchise concept.
So you want to own your own mobile coffee shop... Great! The mobile food industry is a $2 billion industry every year, so it is wise to participate in it.
But do you know what kind of coffee equipment you will choose for this business venture?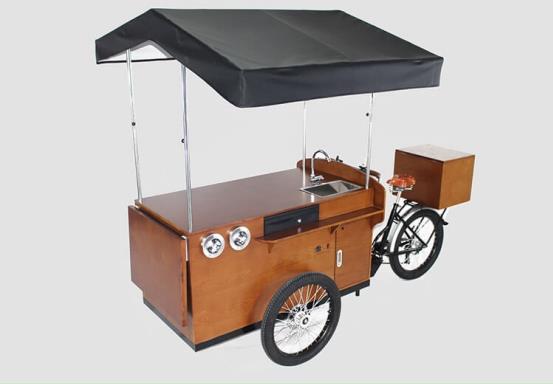 Here is a list of coffee shop equipment that can make decisions as easily as pouring a cup of coffee. Let's get started!
Coffee equipment required for mobile coffee shops,this is the basic list needed to make things work:
①Transportation
Without wheels the entire mobile device cannot work. Consider a tricycle that can accommodate all the equipment you need and has room for you to work.
Ask yourself what you want from your business. What do you think the number of customers will be? Do you plan to do this full-time? These questions will help you decide which model is right for you.
②Commercial espresso machine
This is the key to your business success! Unfortunately, they are not cheap. The average price of an entry-level commercial espresso machine is about $3000. If you want a coffee machine with more bells and whistles, you will find yourself spending more than that.
You can find cheaper or second-hand models, but take into account new technology and better brand quality and production.
Higher quality machines will allow you to make more than one drink at a time, and by running mobile operations, sometimes you need to provide drinks as soon as possible.
③Water filtration system
Good coffee needs a lot of water to start. If you think carefully, coffee is mainly water, so using inferior water will produce inferior coffee.
Most coffee lovers and shopkeepers believe that reverse osmosis water is the best.Other trends, such as the use of alkaline water, are also becoming increasingly popular.
④Commercial coffee grinder
Unless you are going to grind all the beans manually and laboriously, you will need a commercial grade grinder.
If your beans are not well ground, even an expensive machine cannot help brewing.
Depending on your preference, you can select manual or automatic versions. Both options usually give you a choice of ground texture, from coarse grinding to French pressing to espresso.
⑤Refrigeration
Some people like hot; Some people like cold. Drinks like cold brewed coffee and tea are now a popular trend.You can also consider bringing other drinks, such as soda water or juice, or eating snacks.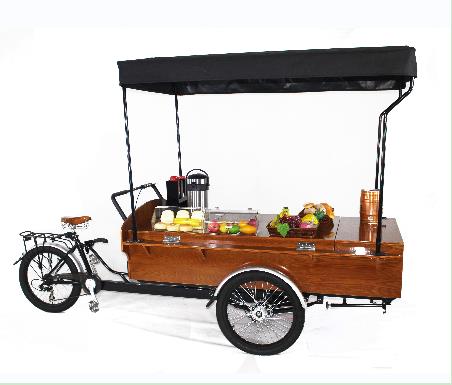 Are you interested in entering the food bicycle industry? Please quote us today!
Our coffee tricycle is the perfect low-cost mobile coffee bike business. Spread it out! It is very suitable for holding catering activities, or transporting hot coffee and lattes to farmers' markets, street fairs, enterprises, conferences and other places throughout the city.
Contact us to start the Bicycle Cafe or Espresso Trike process: https://www.beijivehicle.com/ Our coffee bike is very hot. You can start when you are ready!