Statista agency data shows that grocery delivery sales in the US alone have increased by 60% since March 2020. According to a recent article in Forbes magazine, the increase in food delivery network orders has also put pressure on takeaway deliveries, adding to the burden of urban traffic and environmental pollution.

How can cities cope with the dramatic increase in online orders and traffic pressures? According to the report, the industry should consider reducing its carbon footprint in sustainable urban logistics and food supply chains. Cargo bikes may therefore be the best solution.
Forbes says that to meet the growing demand for takeaway delivery in Europe, cargo bikes, a means of transport that has been around for a century, should become mainstream.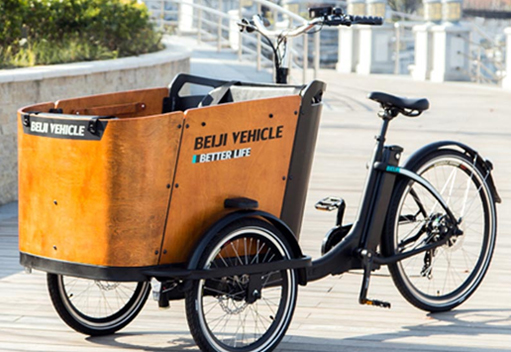 Cargo Bike
Business and family cargo bikes
Cargo bikes combine economic and recreational purposes. In city centers, electric cargo bikes can deliver packages faster than delivery trucks and vans. Home delivery has soared in recent years as pandemics have led to an increase in online shopping.
For fast deliveries, especially in city centers, cargo bikes can bypass traffic jams, take shortcuts through narrow streets and make it easier to find parking spaces, all of which can speed up deliveries. Compared to petrol and diesel-powered delivery vehicles, cargo bikes significantly reduce carbon emissions. Air pollution is also significantly reduced.
For enthusiasts who want to take their children along on a bike ride, getting out and cycling through the park or to the beach can be complicated. But now safe family cargo bikes are equipped with soft, padded load compartments, making the ride fun and safe for all. Kids will love it if they can sit comfortably on the front of the cargo bike.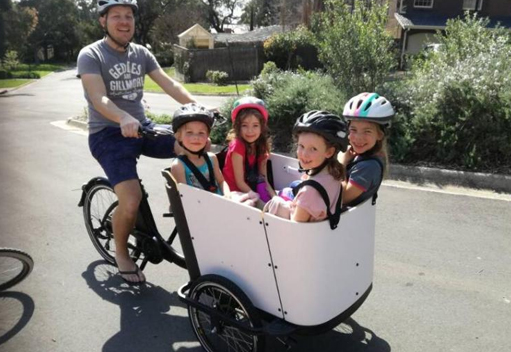 Family Cargo Bike
What is a cargo bike used for?
Delivery services in dense urban environments
Transporting children
Selling food in high-traffic areas (including specialist ice cream bikes)
Transporting means of trade, including large facilities such as power stations and CERN
Airport cargo handling
Recycling collections
Warehouse stock transport
Mail delivery
Cargo bikes are suitable for many different situations and are slowly changing the way cities are transported. The advent of electric cargo bikes in particular offers great convenience, as they can carry loads of up to 250 kg.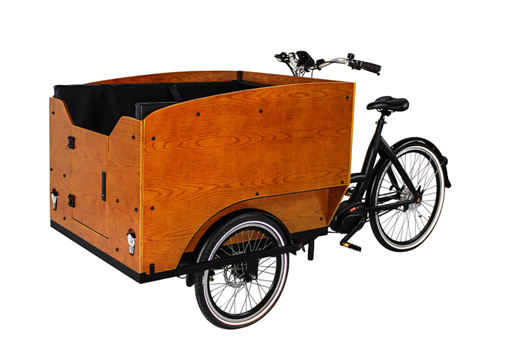 Cargo Bike
In most cases, lorries travel around cities carrying only 30% of their capacity, whereas cargo bikes can easily do the work of lorries. According to a study by the European Cycling Logistics Federation (ECLF), if one cargo bike were to replace one diesel lorry, it would reduce CO2 emissions by five tonnes.
A study by the University of Southampton found that the advantages of cargo bikes are numerous. Cargo bikes can complete urban deliveries up to 50% faster than minivans during peak weekday hours, helping to reduce urban congestion.
A study by Dutch food and drink distribution company Nedcargo claims that two-wheeled delivery vehicles cost 18% less than transporting by truck. Especially during epidemic prevention and control, cargo bike delivery is not only environmentally friendly but also has a social and economic role.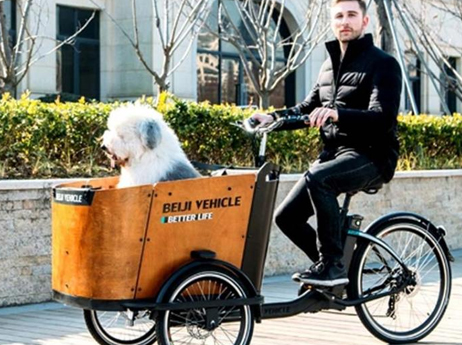 Cargo Bike
In some cities, the freight service provided by bicycles is vital for local food production and supply businesses. Small businesses that set up online shops during the epidemic but did not have their own distribution system were helped by the emergence of cargo bike services.
With the growing popularity of cargo bikes and increased government support, the future of cargo bikes, especially electric cargo bikes, is expected to expand further.
To supply our clients with more good quality and new cargo bike is Beijivehicle lifetime aim. We have a professional design team. We are investing a large amount of money every year to develop new products and technology. In addition, we are willing to do customized product designs for your own demand. Contact our team today to learn about our customized cargo bike solutions.