Family cargo bikes are great for physical exercise, but they're also great for running errands or riding around the neighborhood. Check out all the factors to consider when buying a family cargo bike and why we chose Beijivehicle.

When it comes to family transportation, there's no better way to get around than with a cargo bike. Not only are bikes great for carrying kids and groceries, but they're also great for running errands or taking a leisurely ride around the neighborhood.
In this article, I will tell you all about how cargo bikes can make your life easier.
Why buy a family cargo bike?
You will save money on gasoline. We all know that gas prices are at their highest level since 2008 and are rising rapidly as we speak.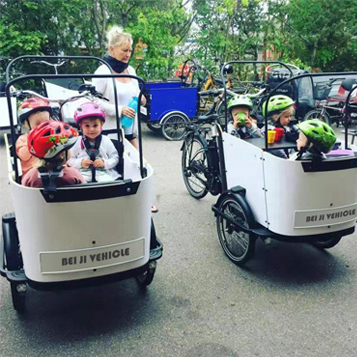 Cargo Bike
By using a family cargo bike instead of a car to run errands, you will greatly reduce your fuel costs when working out outdoors. In addition, if you rely on cabs or other services as you grow, the costs can increase dramatically. Instead, you can buy used cargo bikes for families at a reasonable price, maintain them easily (they don't require much work), and always know they are readily available.
You will be able to get to places that are not easily accessible by car.
If you don't have a family cargo bike, getting your shopping items all the way home from the grocery store may be difficult or impossible. Also, use a family cargo bike to take your kids up hills and other challenging environments.
You will be able to transport items in an environmentally friendly manner.
One of the easiest ways to reduce greenhouse gas emissions is to use human power rather than petroleum-based fuels. Because family cargo bikes are propelled entirely by the rider's muscles, they are an environmentally friendly way to transport.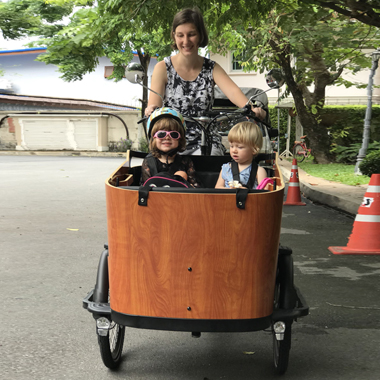 Electric Cargo Bike
You will be providing your children with memories that will last a lifetime.
If you go on regular bike rides as a family, you and your children will likely remember those times forever. Whether it's to an art museum, a park, or a neighborhood, biking is always fun! Plus, there are many cities in Europe where families travel by cargo bike all the time, so why not bring the tradition home with you?
What should I consider before buying an electric family bike?
Before buying a family cargo bike, you may want to think about what you intend to use it for. For example, if you are going to use public transportation regularly but still need to carry a lot of items, then a home cargo bike may be the best choice for you.
On the other hand, if you plan to use your bike primarily for recreational or exercise purposes, another style of the bike may be more appropriate.
If you are interested in purchasing one, it is important to determine a specific budget before considering other possibilities; this will help you narrow down the models within your budget constraints.
Tips for Cargo Bike Tours
If you are looking for a cargo bike that can handle more oversized items and is easier to transport, then a family cargo bike may be the right choice for you. These bikes are designed to be more stable and comfortable when carrying heavier loads.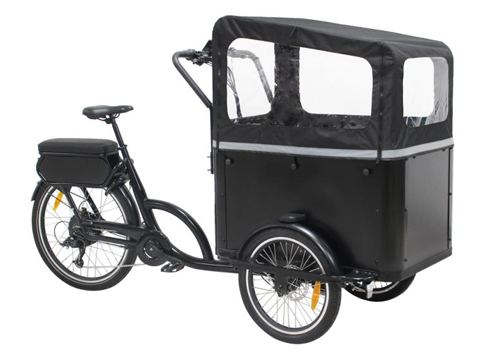 Cargo E-bike
Here are some tips for traveling on a family cargo bike.
Make sure your bike is properly adjusted and aligned before you begin your trip. This will help ensure a smooth ride.
Pack lights! The more weight you add to your bike, the more difficult it will be to pedal. Try to pack only what you need.
If possible, try to avoid driving on busy roads or highways. Instead, stick to streets and trails with less traffic.
Use extreme caution when riding in traffic and be aware of your surroundings. Remember that you are carrying a lot of extra weight on your bike and may not be able to stop as quickly as usual.
Plan your route ahead of time and avoid hills whenever possible. Heavier loads can make going uphill more difficult.
Make sure your bike has a good lock, preferably a U-lock, and use it when you park your bike.
Cargo bikes are a great way to transport large items without a car or truck. They are also great for trips to the grocery store or farmer's market. With proper preparation, they can be ridden just as safely as a regular bike.
So if you're looking for a greener way to transport your family and goods, consider buying a quality cargo bike. You won't regret it!
For more information about the best cargo bikes for families, welcome to contact us at +86 15850782514 or write to us at info@beijivehicle.com. We will be happy to help you out!